Discover the Magic of Youthful Skin with iRENICE Hyaluronic Acid Filler Injections
Oct 18,2023 | iRENICE
Introduction:
In a world where beauty and confidence go hand in hand, the quest for youthful, radiant skin has led to numerous breakthroughs in the field of aesthetics. One such marvel is the iRENICE Hyaluronic Acid Filler Injection, a non-invasive solution that promises to rejuvenate your skin and enhance your natural beauty. Today, let's embark on a journey to uncover the secrets of hyaluronic acid and explore how iRENICE can help you achieve the flawless complexion you've always desired.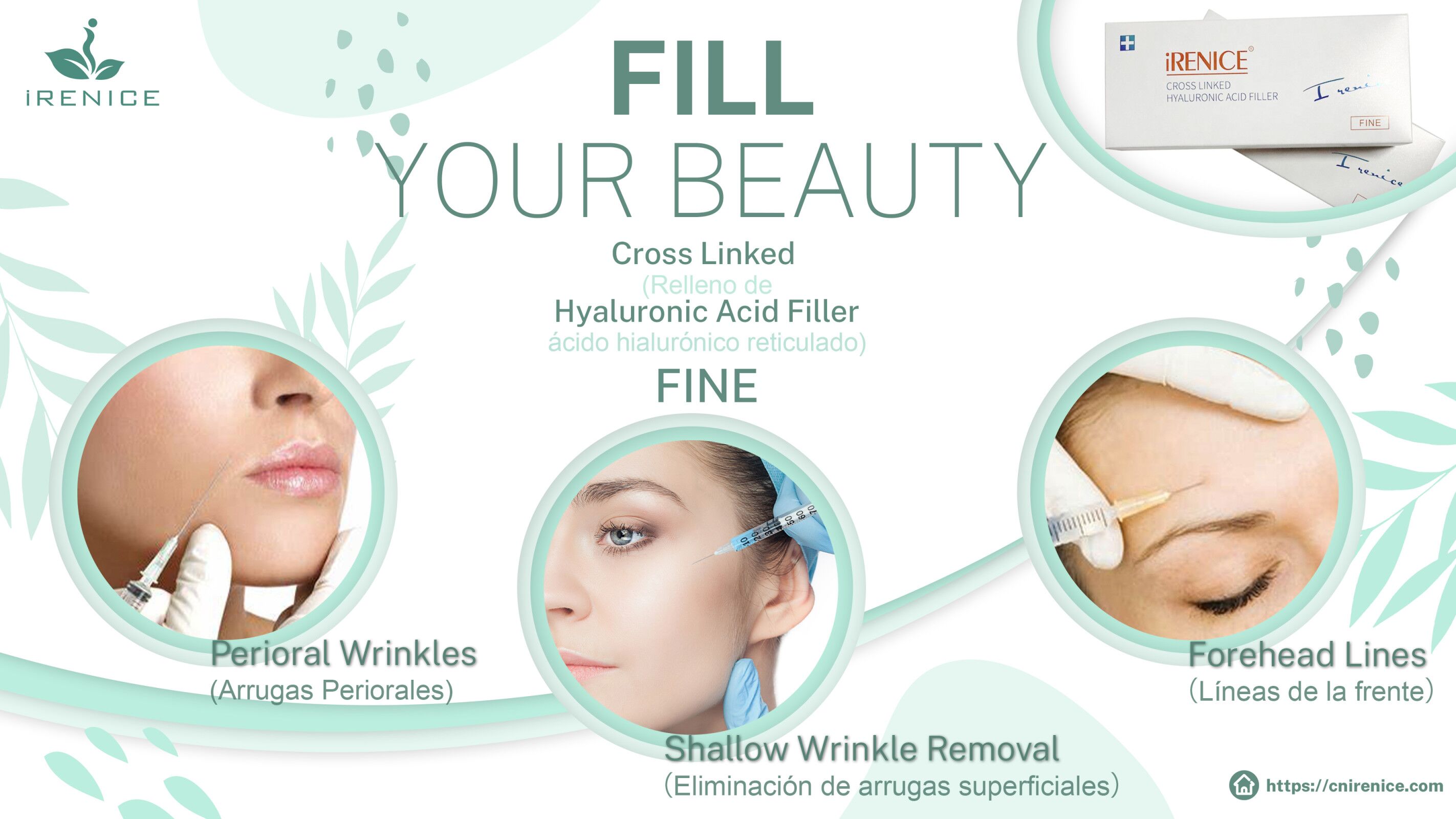 Understanding the Magic of Hyaluronic Acid:
Hyaluronic acid is a naturally occurring substance in our bodies, renowned for its ability to retain moisture and provide structure to our skin. It plays a crucial role in keeping our skin hydrated, firm, and youthful. However, as we age, the natural production of hyaluronic acid begins to decline, leading to visible signs of aging, such as fine lines, wrinkles, and sagging skin.
iRENICE Hyaluronic Acid Filler Injections:
iRENICE's Hyaluronic Acid Filler Injections harness the power of this incredible molecule to restore your skin's vitality. This non-surgical, minimally invasive procedure involves the injection of hyaluronic acid-based dermal fillers into specific areas of your face, such as the cheeks, lips, and under the eyes. The results are nothing short of remarkable:
Immediate Results: Unlike many skincare treatments that require time to show results, iRENICE delivers instant gratification. You'll leave the clinic with a refreshed and youthful appearance, turning back the clock on your skin.

Safe and Long-Lasting: The hyaluronic acid used in iRENICE fillers is biocompatible and degradable, making it a safe option for all skin types. These fillers provide long-lasting results, typically lasting for several months to a year or more, depending on the specific product and your body's metabolism.

Natural-Looking Enhancements: iRENICE fillers are designed to enhance your natural features, making you look like the best version of yourself. Say goodbye to the frozen and artificial look – with iRENICE, you'll radiate natural beauty.

Minimal Downtime: The quick and virtually painless procedure ensures you can return to your daily routine without a long recovery period. iRENICE enables you to enjoy immediate results without disrupting your busy life.
How to Learn More:
To explore iRENICE's range of hyaluronic acid filler products and detailed information on the treatment process, we invite you to visit our website. There, you will find comprehensive resources, before-and-after photos, and expert insights to guide you through your journey to ageless beauty.
In conclusion, iRENICE Hyaluronic Acid Filler Injections offer a magical solution to enhance your natural beauty and regain the youthful skin you've always dreamed of. With immediate results, minimal downtime, and the science of hyaluronic acid on your side, radiant, flawless skin is closer than you think. Visit our website today and take the first step towards a more youthful, confident you.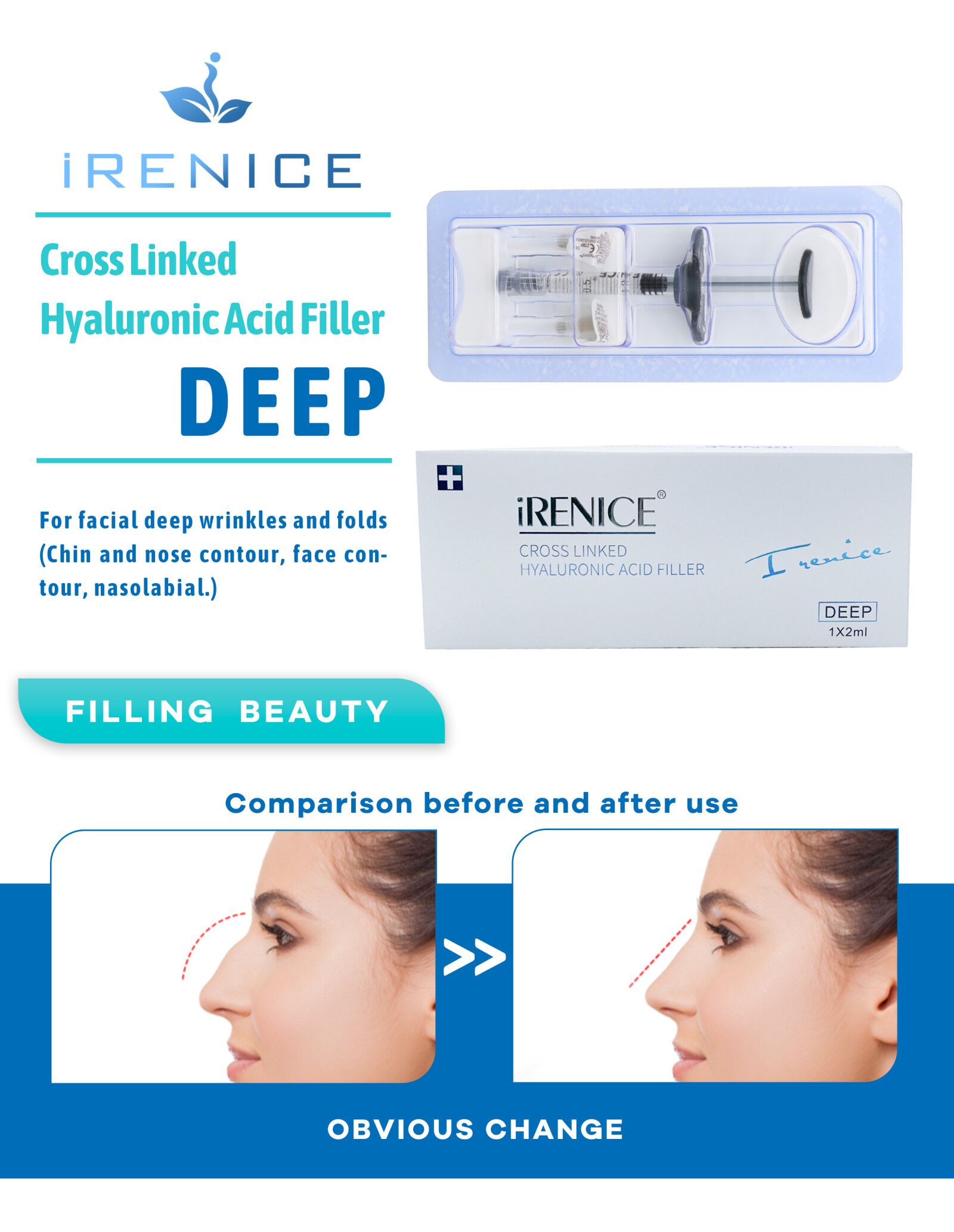 Comment