DESCRIPTION


A crosslinked hyaluronic acid formula, Vom filler is a biphasic and multi-layered product from leading Korean company CG Bio. Indicated for subcutaneous intradermal (medium-depth) use, this Korean cosmetic filler typically lasts for up to 12 months.
Produced through 'R Square' (Rotation and Revolution) manufacturing technology, Vom V combines a strong-lifting biphasic formulation with soft-periphery monophasic particles. It can be used to volumise superficial soft tissue defects, making for a stable cosmetic outcome that sustains a good level of correction and does not migrate.
The Vom series of fillers includes three variations of this product for facial application, each with an optimal degree of viscosity for their recommended areas of use. The concentration of 20mg HA/ml remains the same across all Vom product variations.
Composition: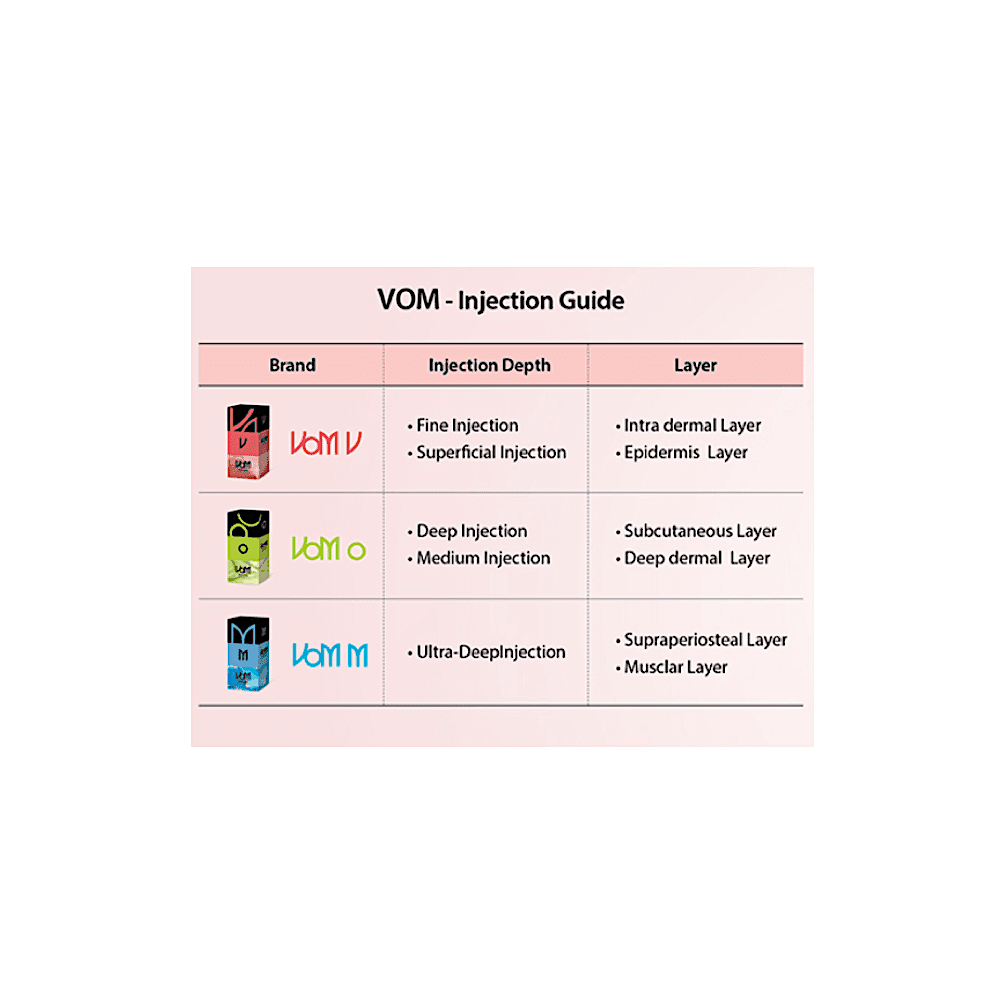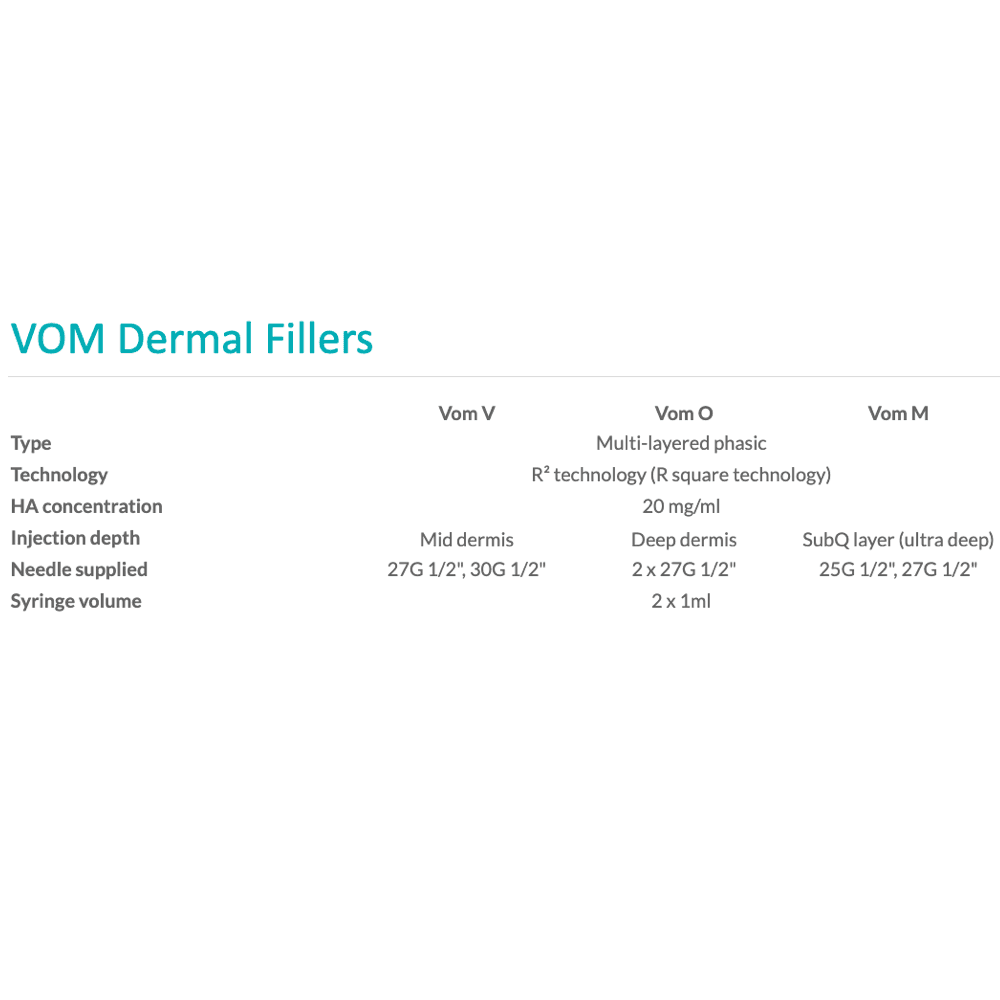 Product highlights:

Crosslinked hyaluronic acid formula for wrinkle elimination and skin enhancement
Includes local anaesthesia for less pain
High-level 'R Square' (Rotation and Revolution) manufacturing process
A 'multi-layered' biphasic and monophasic particle formulation provides a more stable result
Single box contains two 1ml syringes, making it a cost-effective product that can be used to complete two separate applications
With its polymeric hyaluronic acid content, the Vom range of products are less prone to migration and also promote skin rejuvenation
Product disclaimer:
For information on risks and side effects, read the box's leaflet insert and ask your doctor or pharmacist. Any advice given is from the manufacturer and acts as a guide only; individual suitability must be pre-assessed. As body chemistry varies, effectiveness and reactions may also differ. Intended for medium-level subcutaneous use by professionals. Do not use in pregnant or breastfeeding women, or those with a known allergy to any of Vom V's ingredients. Store at room temperature.