Product description
What is the hyaluron pen?
Water mesotherapy is to inject hyaluronic acid into skin. Hyaluronic acid contains moisture, 200-300 times as rich as one's body. So that it makes the skin smooth, soft, bright and hydrated after the injection. In order to keep the skin hydrated, ladies always choose varied skin care products. Actually, skin care products only hydrate moisture on the cutin. So that over smearing those products cannot deeply provide moisture for the skin. As we know, acne, wrinkle and inelasticity would appear if skin lacks moisture. Water mesotherapy will solves all the problems by reason of lacking moisture, such as sallow skin, color spot, wrinkle... And it will supply moisture for dermis. Therefore water mesotherapy will works well on whitening, moisturizing and renewing inelasticity.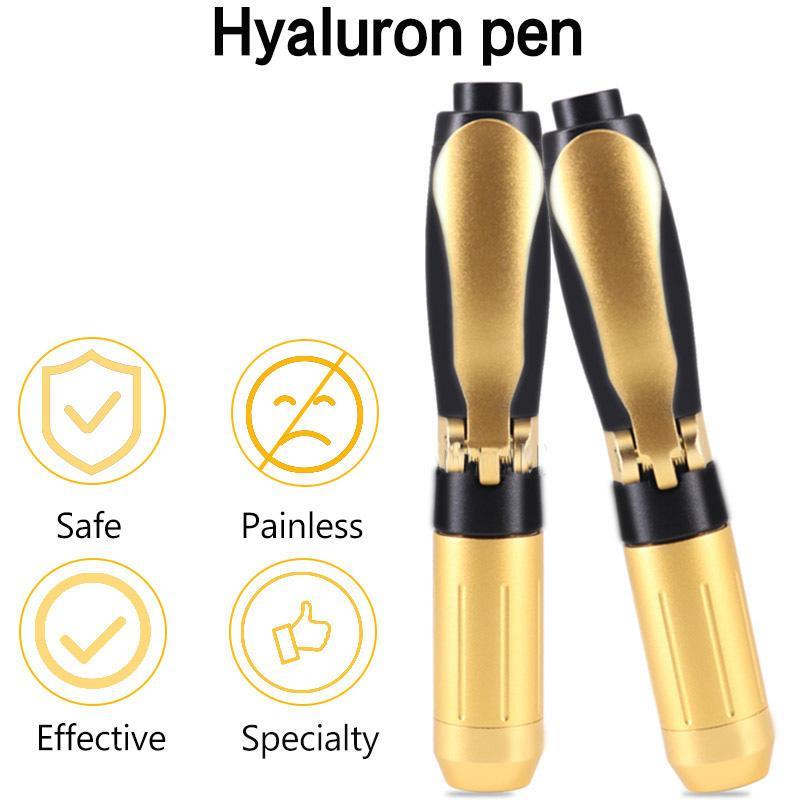 Features:
0.3ml&0.5ml hyaluron pen; multi shoot- Helps to reduce blemishes, wrinkles and marks. firming and filling function - Increase collagen levels to create new and young skin, so realize skin rejuvenation. - Enhance the skin, restore skin elasticity, improve aging trace. - Could make anti aging products go into the deep skin without damaging skin, no side effect, safe to use. - Deep replenishment and rich nourishment, strengthen skin to absorb beauty product. - It can be used for over 10,000 injections, and it is operated by a self-powered spring. - Fast injection in less than 1/3 of a second, micro orifice, and the automated spring pressure make injections safe and painless - Remove the melanin in the body, improve dark and yellow skin, make skin bright and white.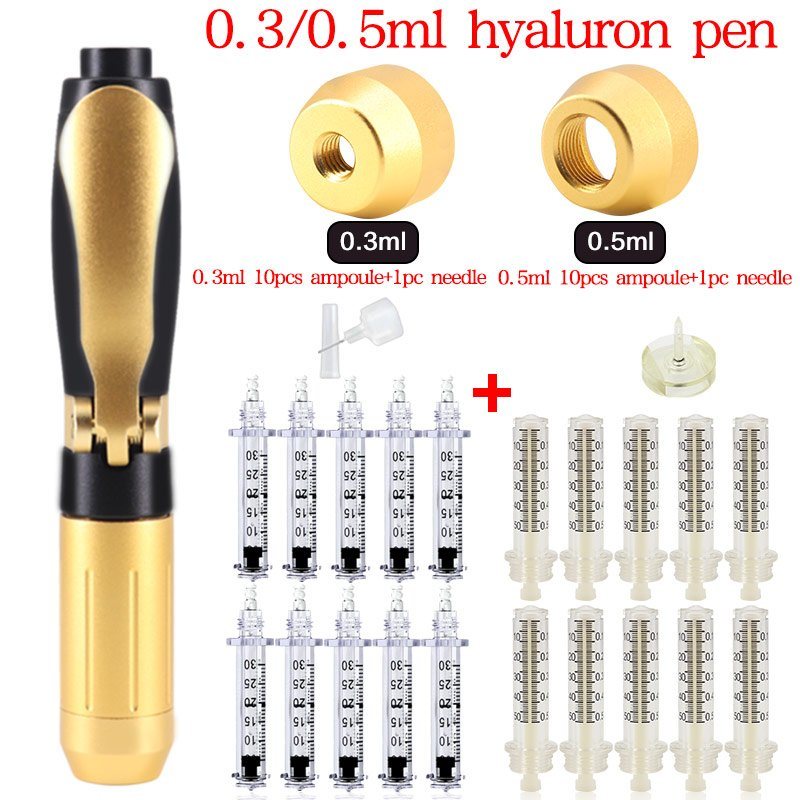 Function:
Wrinkle removal;lip lifting;loss weight etc.
Advantage:
Contiuous shoot,no need to take products frequently time pressure,multi shoot,safe and fast,dosage operable arbitrary adjustment.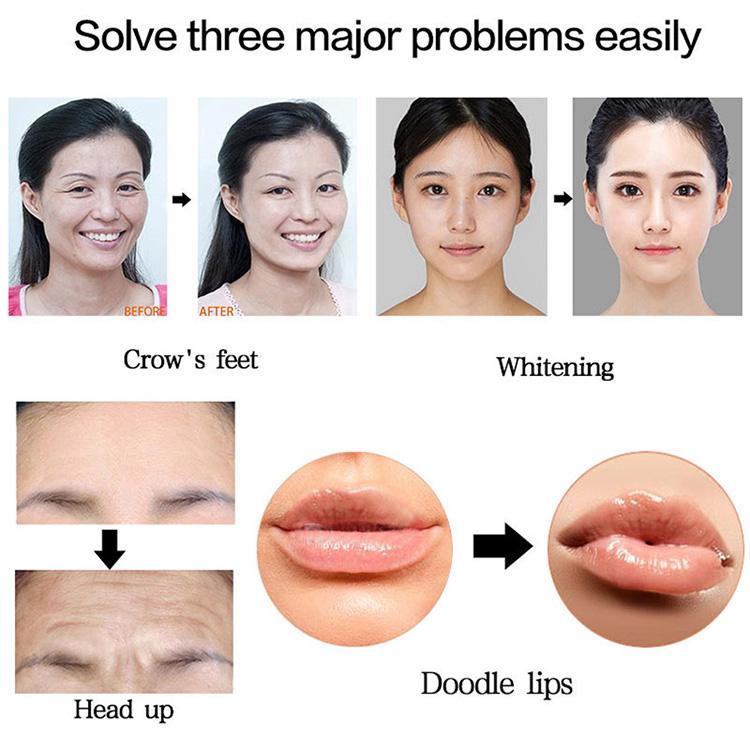 Note:
1.If you could not use the hyaluronic fillers (or other beauty medicine)before,you't better to consultate the beautician.
2.Please allow slight deviation for the measurement data. 3.Please allow 1-3cm error due to the hand measurement .
FAQ
Q: What is the MOQ ? Can I mix with different models?

A: MOQ is only one piece! You can mix with different models.

Q: Can I use hyaluronic pen at home?

A: Certainly.

Q:Do you sell hyaluronic pen consumables, such as hyaluronic acid, ampoules?

A:Yes, please contact the sales staff.

Q: Can I pay by credit card?

A: Certainly.

Q: When will you arrange the dispatch once I paid you?

A: Shipped in 2 days after payment .

Q: How long will it take me to receive the goods?

A: About 3-10days .