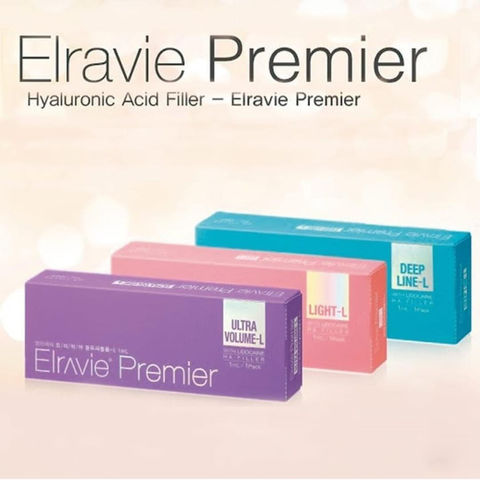 Elravie is a monophasic dermal filler based on hyaluronic acid of non-animal origin, created using HI technology. The technology consists of the activation of HA molecules, in which the greatest number of bonds between the molecules of HA and BDDE is formed during crosslinking process. This leads to decrease in the amount of residual BDDE and formation of a stable filler structure. Therefore, risk of edema and allergic reaction after the procedure is significantly reduced.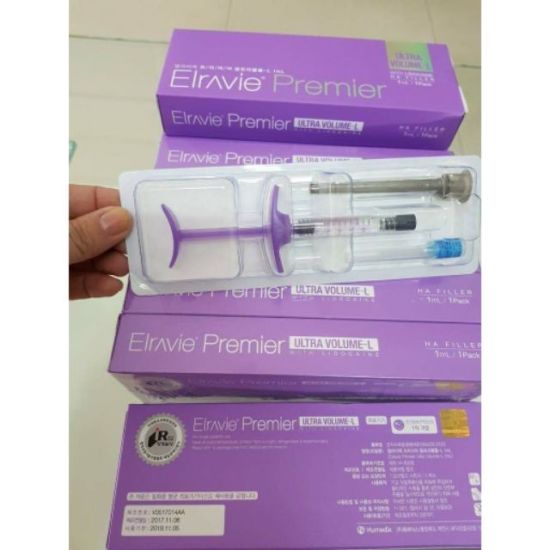 Benefits of Elravie:
high quality and safety
high purity HA
does not cause swelling and allergic reactions
long lasting effect
quality and reputation of Humedix Co., Ltd.
Elravie Premier Ultra Volume-L is ideal for volumization, copes with deep wrinkles and folds.
Purpose of Elravie Premier Ultra Volume-L
volumetric face correction
correction of deep skin folds
modeling of the chin, cheeks, and cheekbones
injection rhinoplasty
significant lip augmentation
The aesthetic effect lasts 9-12 months.
Product composition: HA 23 mg/ml, Lidocaine 0.3%
The product has contraindications. We are not responsible for any negative effects that you may encounter after administering products by yourself. It is recommended to consult a doctor or medical professional for any procedure.