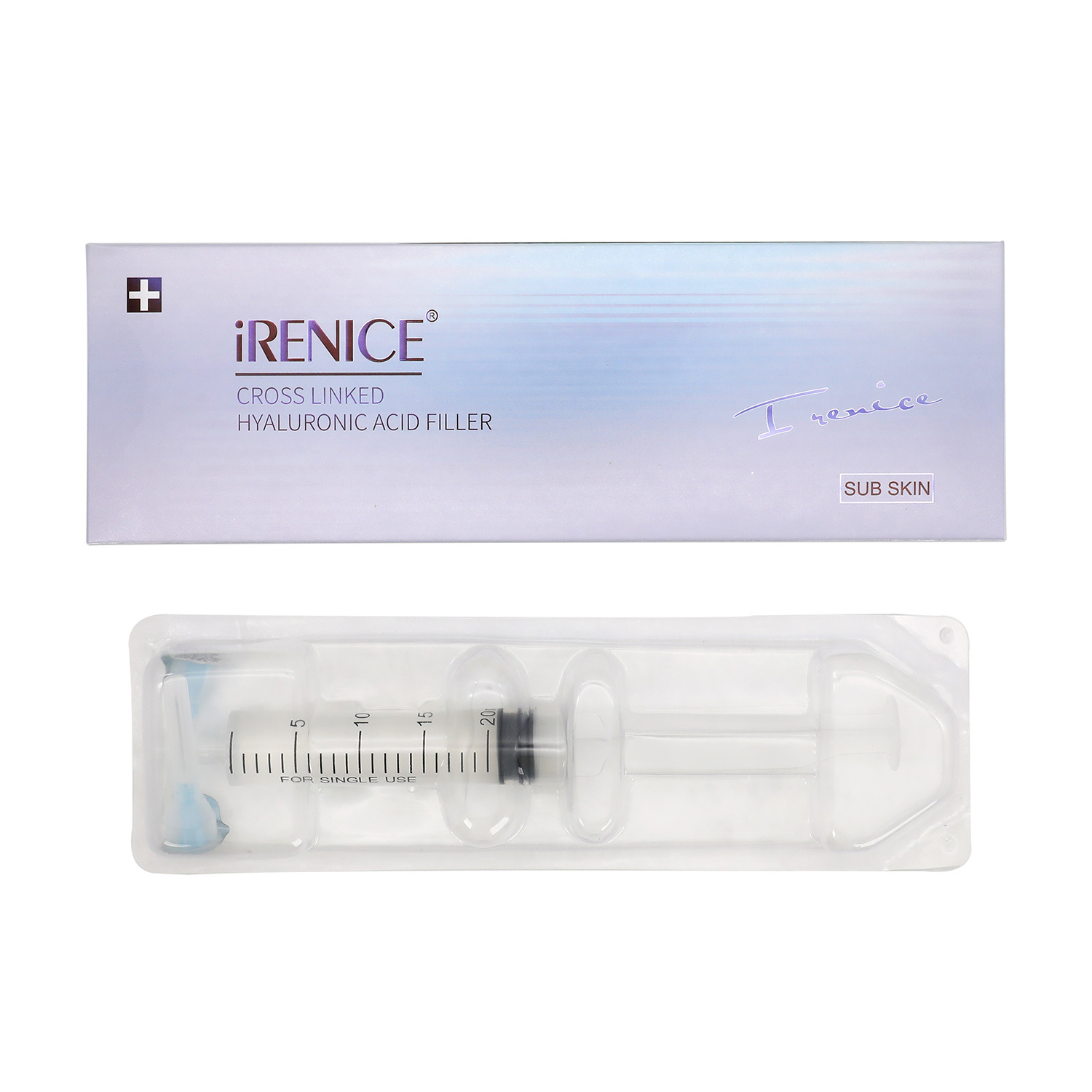 iRenice Hyaluronic acid fillers are biodegradable gel made of non-animal cross-linked hyaluronic acid. They offer a complete solution for treating facial lines, wrinkles, and lips. It can also be used in facial sculpting,buttoch and breast enhancement.
There are Four types of products can be Choosed, Fine, Derm, Deep and Sub skin. These Four products make it possible to quickly and effectively meet the vast majority of customers' needs for correction and augmentation of wrinkle and folds.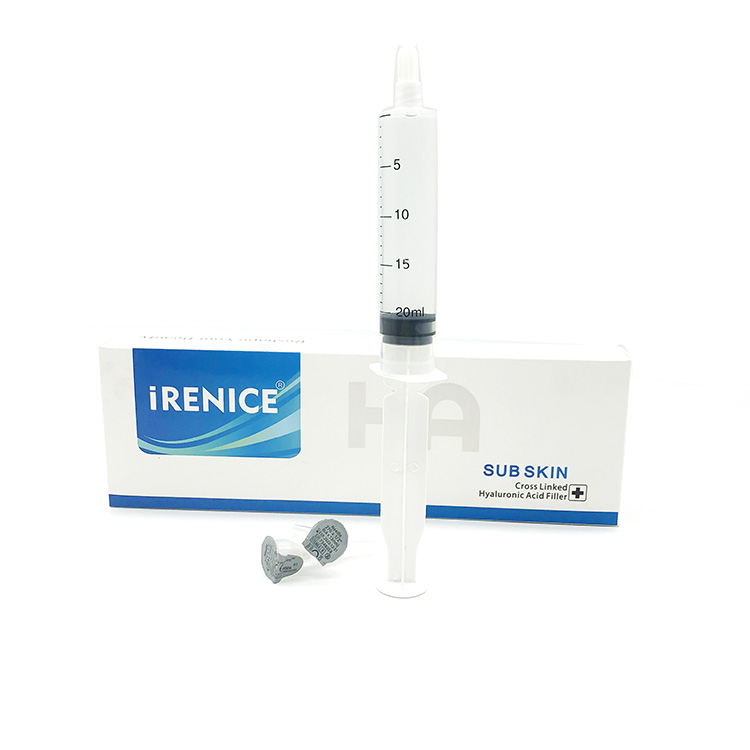 hyaluronic acid dermal filler is a biodegradable gel made from non-animal crosslinked hyaluronic acid that mimics the naturally depleted hyaluronic acid of the human body. They provide a complete solution for the treatment of facial wrinkles and lips. It can also be used for facial shaping by enhancing the natural contours and features of the face.
hyaluronic acid products are now available to correct wrinkles.They can be easily injected into the skin, are very stable and ensure a long-lasting beauty effect. They are a facial enhancement and rejuvenation treatment for those who want to smooth out wrinkles, fill in wrinkles around the mouth or increase volume. Cheeks, lips and around the eyes. The new hyaluronic acid is distributed evenly across the skin, creating a smooth transition between the treated and untreated areas. After injection, the filler provides support and structure to the skin, giving it a plump and youthful appearance.
| | |
| --- | --- |
| Product Name | Buy injectable acid medium hyaluronic acid filler lip enlargement filler |
| Main ingredient | Sodium hyaluronate |
| Function | Breast and buttock enlargement |