Product Description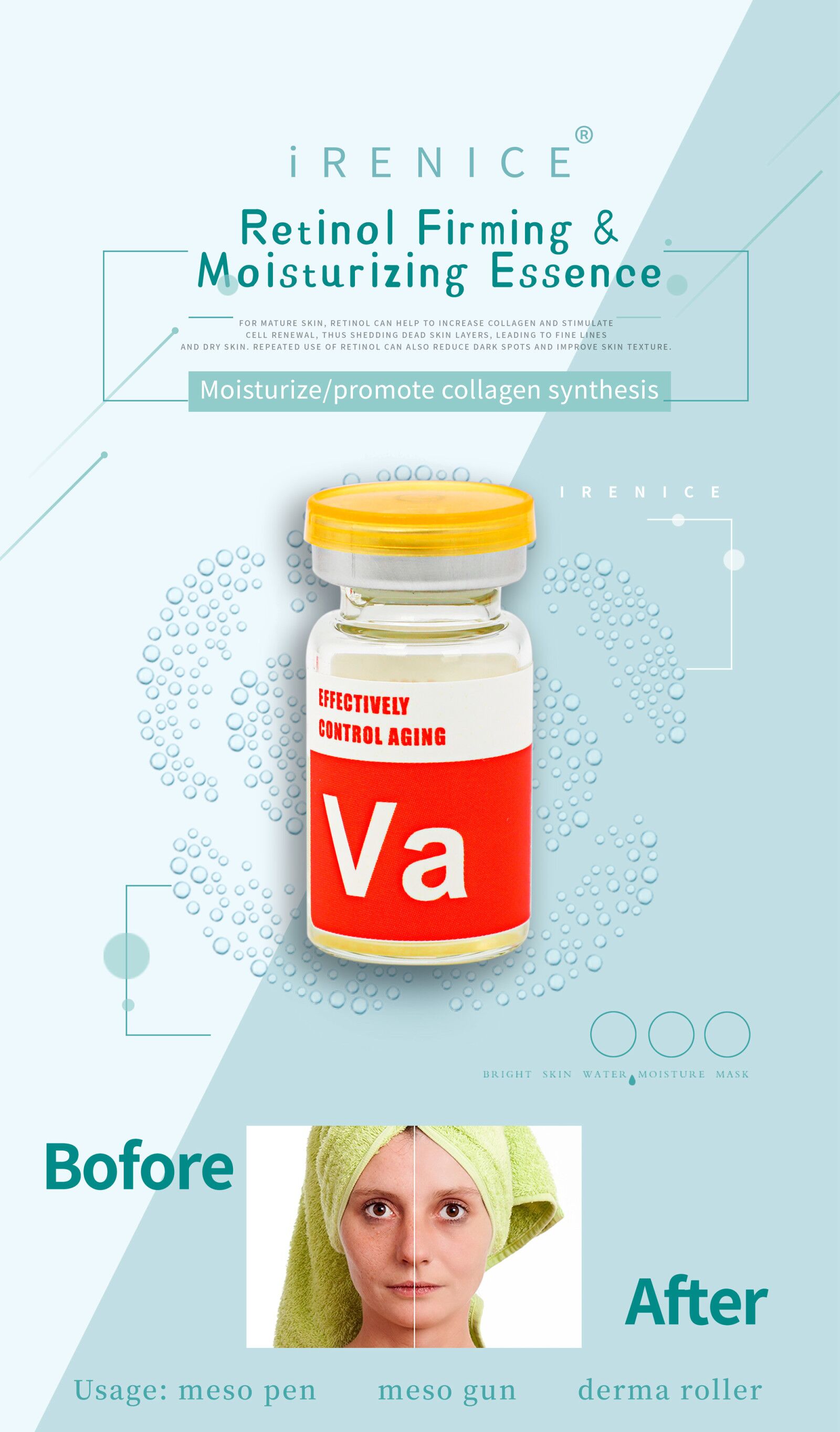 Product name
Retinol HA Repair Solution

Effects
Hyaluronic acid essence helps deep moisturizing, improving dryness, roughness caused by lack of water .reduces fine lines, nourish and lift the skin while making it firm, brightening the skin, prevents wrinkles, shrink pores, improves loose skin, slows down aging.
Retinol, It has the effect of regulating the metabolism of epidermis and stratum corneum, can effectively reduce fine lines and wrinkles, smooth rough skin, improve skin texture, increase cell renewal and prevent collagen decomposition, so as to improve skin quality, make pores less obvious, help to increase skin elasticity and promote the generation of collagen, and make skin more compact.
Description
Item Type: Retinol Serum
Brand: irenice
Specification: 5ml
Type: Serum
Shelf Life: 3 years
Gender: Unisex
Applicable people: Facial skin aging, Free radical damage,Uneven skin color.

Usage
1. First thoroughly cleanse your face with cleanser;
2. Put two to three drops in the palm of your hand and with fingertips apply to face and neck;
3. Gently push up and massage until absorbed;
4. Avoid contact with eyes.