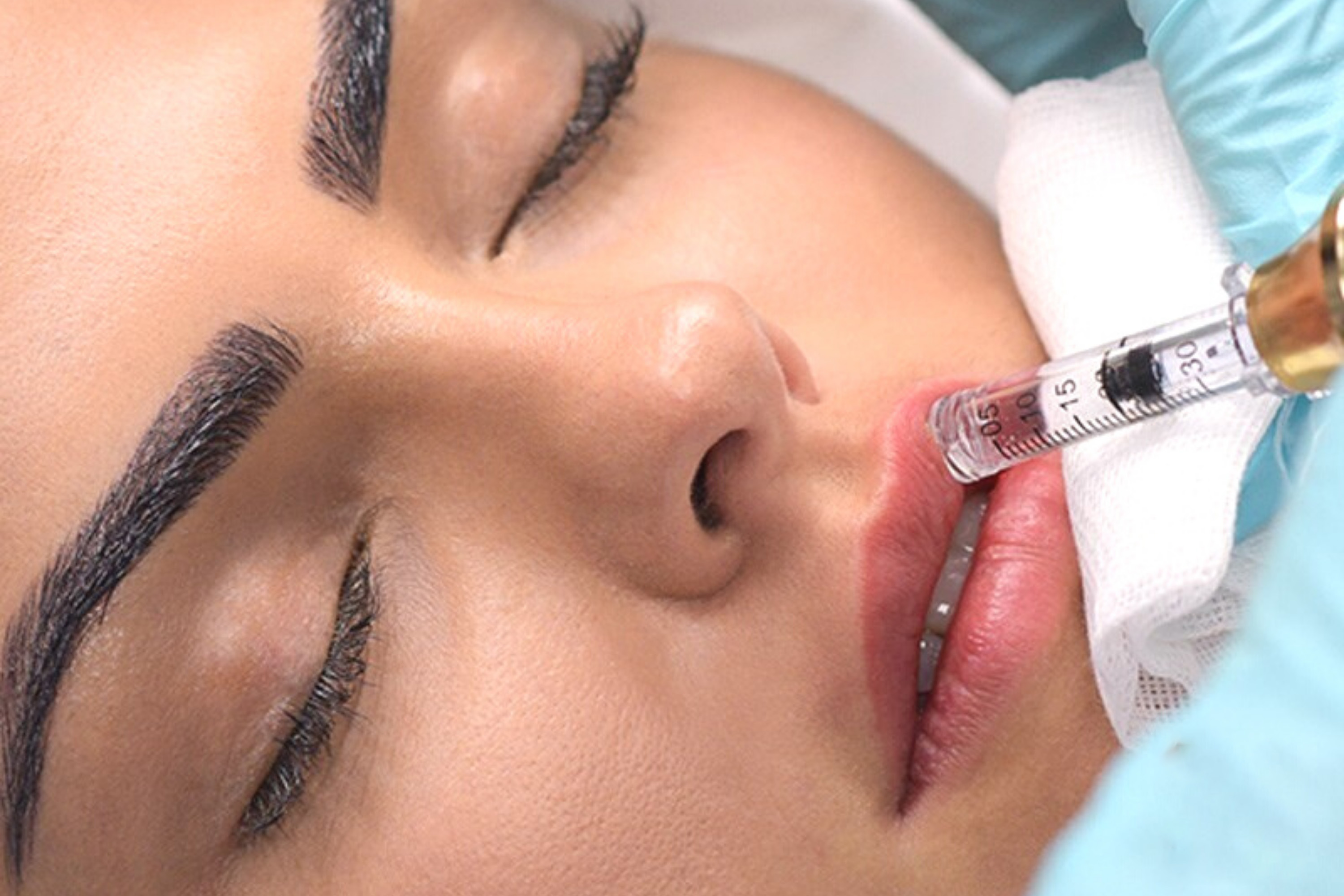 Hyaluron pen is an excellent tool if you're looking for a way to add a more hydrated and plumper look to your lips and deeply moisturise your face.
The treatment uses a special pen to deliver hyaluronic acid into the lips and skin, where needed. The pen was actually first designed to eliminate the use of needles for those who suffer from diabetes, and has since been used by the beauty industry to allow for no needle fillers.
The pressure from the pen is strong enough to force the filler or vitamin cocktails into the skin. The pen is not a miracle lip / face volumizer (nor does it advertise to be) and since it has more superficial results, it's best used by clients who want to achieve more subtle results.
The active ingredient used, hyaluronic acid, rejuvenates and lifts the lip area, as well as stimulating collagen production.
This technique is supposed to be less abrasive than other procedures since there are no needles involved. The risk of bruising and swelling is extremely low as well.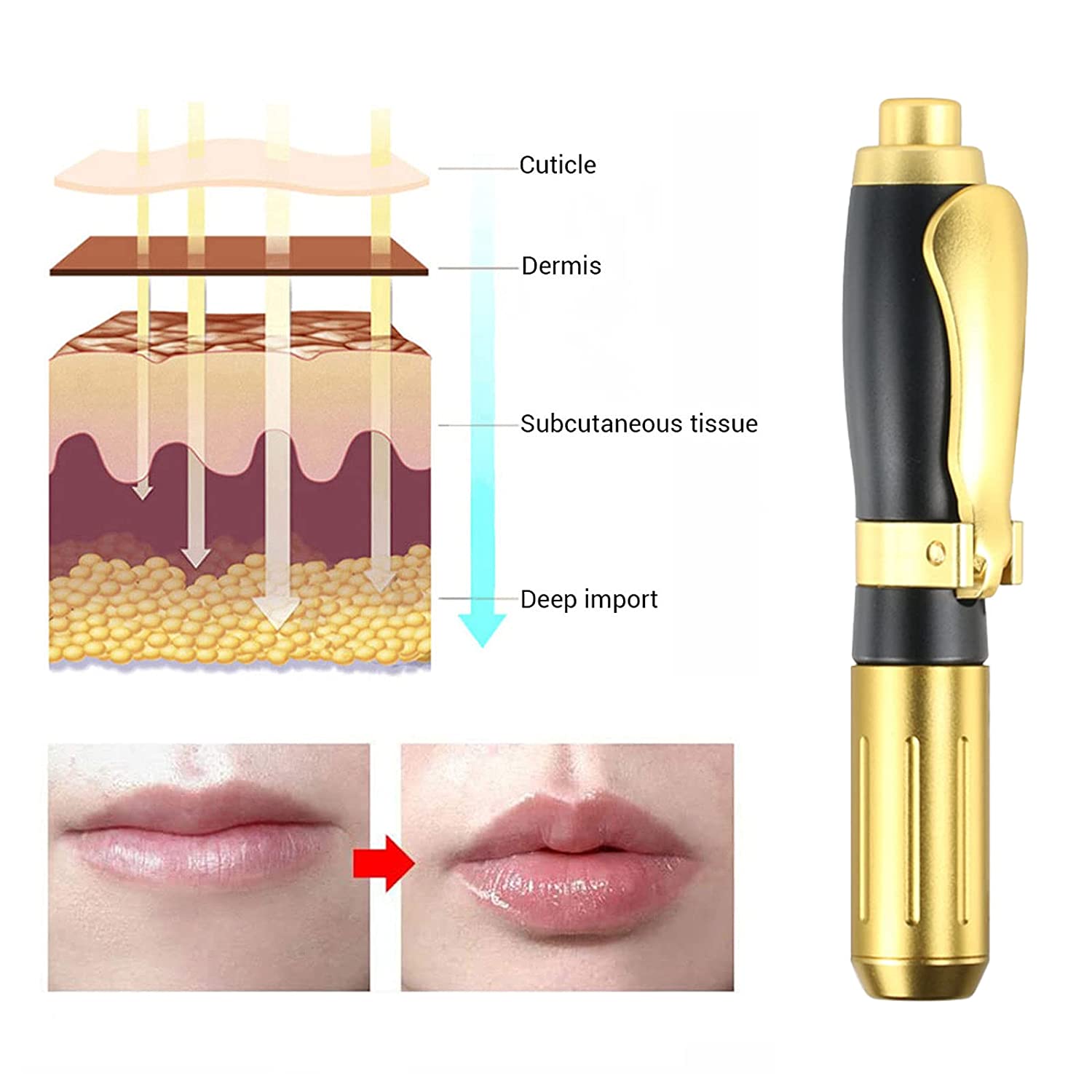 How Does Hyaluron Pen Lip Filler Work?
The Hyaluron pen releases bursts of highly pressurized air to deliver non-medical grade hyaluronic acid (HA) into the skin. It's important to note that this is not an FDA approved material, so the product is entirely unregulated. Theoretically, the pen allows users to deliver targeted HA volume to the lips by using the force from pressurized air to create microscopic holes in the skin. The HA filler product is then distributed subdermally to create plumper and fuller looking lips.
Treatment Advantages:
With age, the hyaluronic acid levels become depleted, thus making our lips, forehead and overall face look less youthful.
Here are a few reasons why use the Hyaluron Pen as part of your beauty treatments regime:
The Hyaluronic fillers are 100% natural.
No needles
Significantly reduced pain and bruising
100% natural
100% safe
Instant results
No downtime
Face bio- revitalisation
Plumper and hydrated lips
Smooth out wrinkles
Excellent for clients who suffer from needle -phobia
Glowing Skin