Product Description
Born in the beauty capital South Korea, REVOLAX hit the UK aesthetic market in 2016 and has since rightly earned the title of the UK's number 1 dermal filler. Made of the highest purity of Hyaluronic Acid, the non-animal based crosslinked dermal filler is a completely natural substance that synchronises with skin tissue, in order to create a natural-looking result. Working to plump,refresh and rejuvenate, REVOLAX dermal fillers have been praised by many medical professionals for its unique technology and longevity.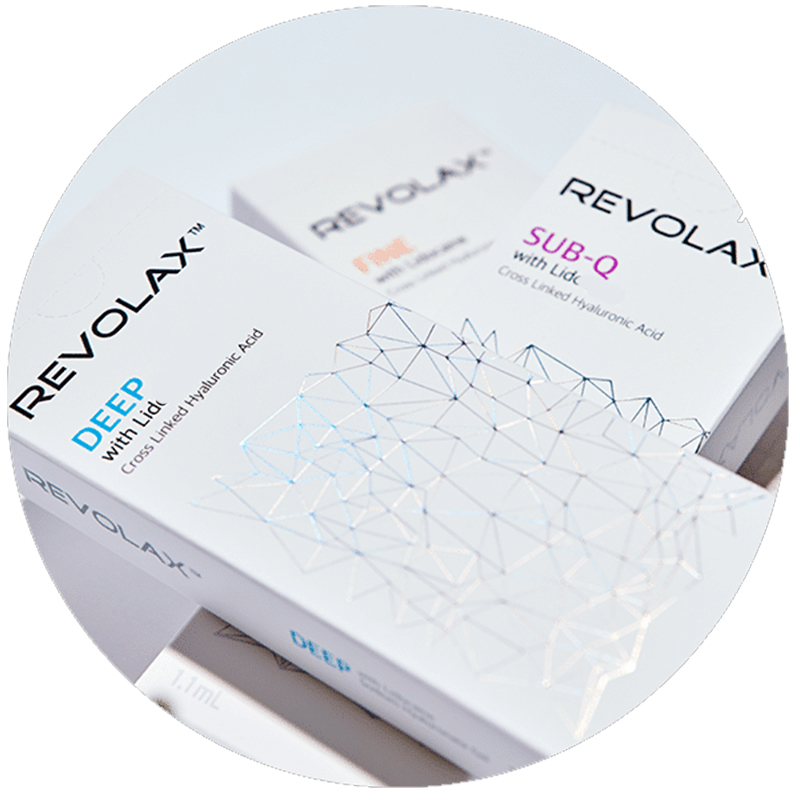 Products Details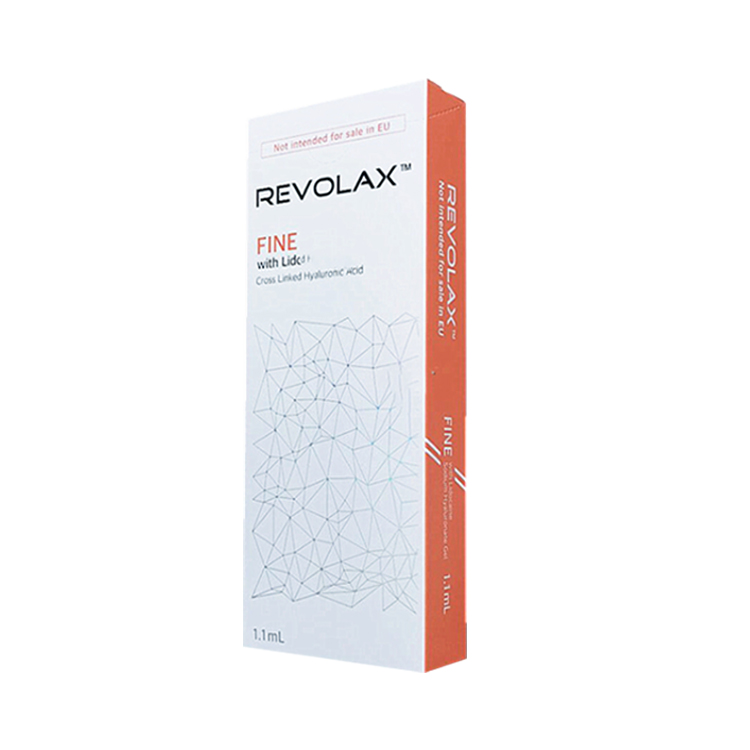 Revolax fine
REVOLAX Fine targets the superficial top dermal layer, and is therefore ideal for crow's feet, forehead lines, neck wrinkles,glabella lines and tear trough treatments. REVOLAX Fine can last between 6-12 months.

Revolve deep
REVOLAX Deep is the most popular product in the REVOLAX family. REVOLAX Deep targets the mid to deep dermis, making it ideal for nasolabial folds, deeper lines on the forehead, laugh lines, nose and chin augmentation. REVOLAX Deep can last between 12-18months.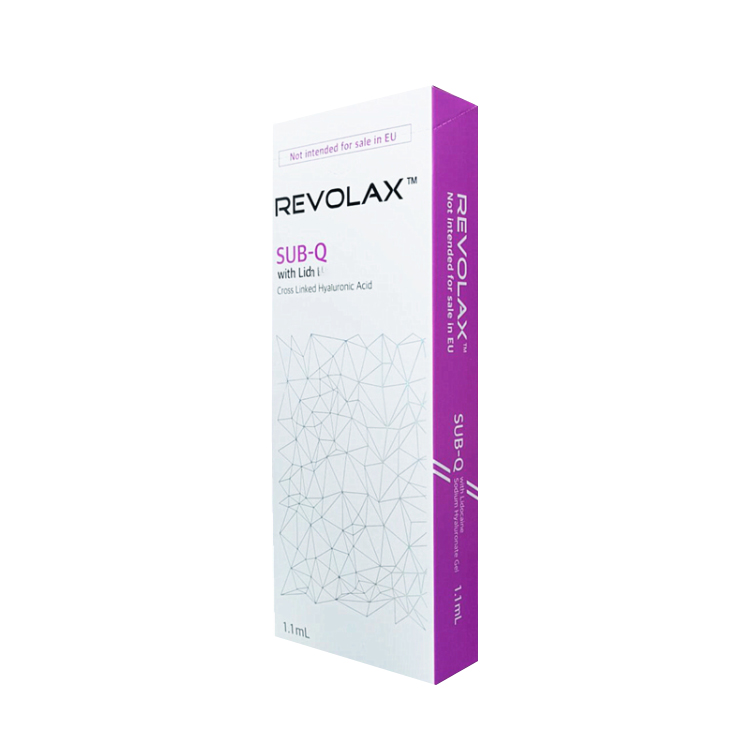 Revolax subQ
REVOLAX Sub-Q has the thickest viscosity of all the REVOLAX products, and targets the deep sub-cutaneous layer, making it ideal for cheek augmentation, or any other application area where a thicker filler is required. REVOLAX Sub-Q can last up to 18 months.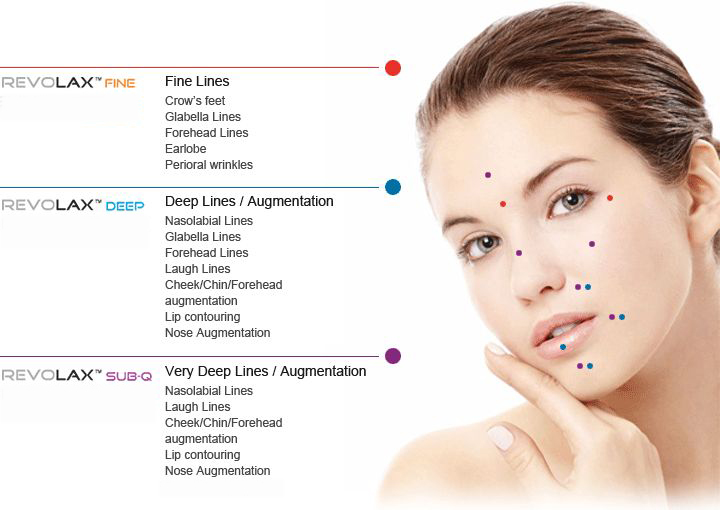 Advantages
HIGH PURITY HYALURONIC ACID

High Purity Hyaluronic Acid - REVOLAX uses non-animal based hyaluronic acid with high purity and is a completely natural substance optimized to synchronise with human skin tissue.

HIGH VISCO-ELASTICITY

Is one of REVOLAX stand-out properties. This malleable consistency creates immediate and long lasting volume and also allows the product to break down evenly with a natural finish.

LOW PHASE ANGLE

REVOLAX has a low percentage of product migration, meaning that once injected the product is more likely to stay close to the injection site with accuracy.

UNIQUE CROSS-LINKED HA TECHNOLOGY

REVOLAX has a unique cross-linking technology that does not need free hyaluronic acid to adjust the physical property of its gel formula.

HIGHLY CONSISTENT MONOPHASIC STRUCTURE

REVOLAX is comprised of a regular and dense monophasic structure, which makes the gel product stable and consistent. The consistency of the pattern allows for naturally harmonized volume, smooth injection and promotes a stronger support system within the skin structure.