Product Description
Main ingredients:
Pure hyaluronic acid
Specification:
5 bottles/box, 5ml/bottle, concentration 1.6%
Main functions:
anti-aging and hyadration, anti-allergic, enhancing skin resistance, brightening skin and moisturizing
Applicable instruments:
water gun, microneedle, needleless atomizer, quantum meter, small steel gun
Mesotherapy consists of microinjections of active ingredients, such as Hyaluronic Acid, nutrients and vitamins, just below the surface of our skin (into the superficial dermis to be precise). Hyaluronic acid mesotherapy promotes
skin rejuvenation
by increasing both hydration and fibroblast activation (this in turn increases the production of collagen, elastin, and hyaluronic acid). When repeated over time, the appearance of wrinkles can also be reduced.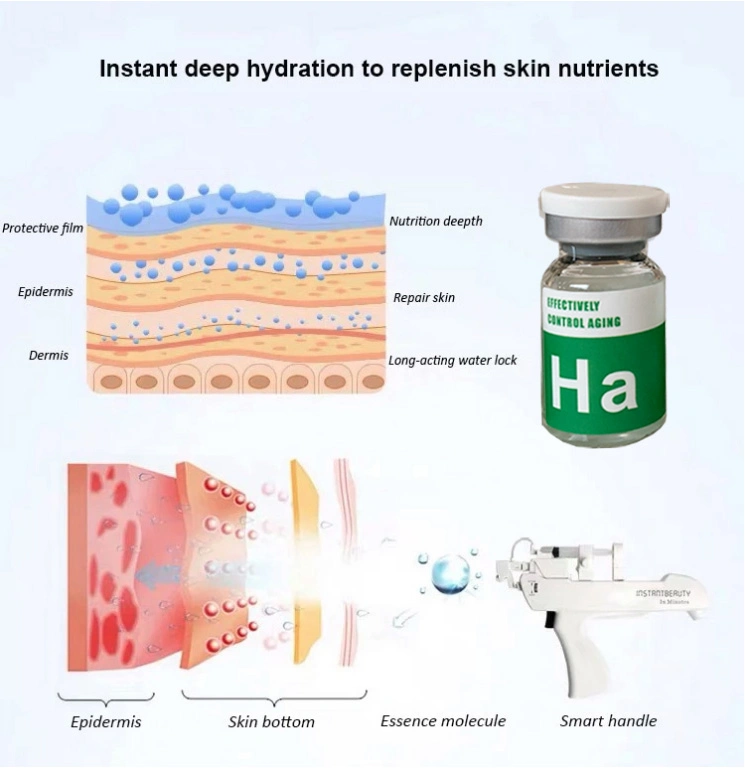 AREAS MESOTHERAPY TREATS
Face, neck hand rejuvenation and tightness
Localized fat deposit reduction
Double chin
Saddle bag
Cellulite reduction
Hair loss reduction
Mesotherapy, a safe innovative technique that originated in France, treats many conditions. It has been practiced in Europe for over half a century and it is used by thousands of practitioners around the world. It is the practice of injecting a small amount of specific vitamins, hyaluronic acid, antioxidants, minerals or medication in to the middle layer of the skin called the "mesoderm" and directly to the area of the body that requires treatment.
The injections and delivery of these highly effective antioxidants to the skin increases the blood flow, oxygen and metabolism of the area and promotes collagen and elastin synthesis of the skin. The result would be a beautiful, radiant and glowing skin.
Mesotherapy can also be used for localized fat deposit reduction (love handles and saddle bags), cellulite reduction, face, neck and hand rejuvenation, and hair loss reduction.
Aging of the skin primarily occurs due to a loss of volume and atrophy of the soft tissue. This results in sagging skin, with its excess creating folds, grooves, and wrinkles. Using iRenice Meso anti-aging procedure vitamins, minerals, hyaluronic acid are delivered to the face, neck, hands and décolletage area with a tiny needle and rejuvenating the area.
Delivery of these highly effective antioxidant and products promotes collagen and elastin regeneration and eliminate the formation of free radicals that causes premature aging. This results in a beautiful and radiant glow and tightness of the skin tone and texture. The procedure usually involves one treatment weekly for one month, and as needed thereafter.
| | |
| --- | --- |
| Product name | Anti ageing brightening skin lightening anti aging whitening skin hyaluronic acid serum mesotherapy |
| Ingredient | Hyaluronic acid,water |
| Specification | 5ml |
| Duration | 3-6 months |
| Function | Rejuvenation, anti-aging, anti-wrinkles |
Products Details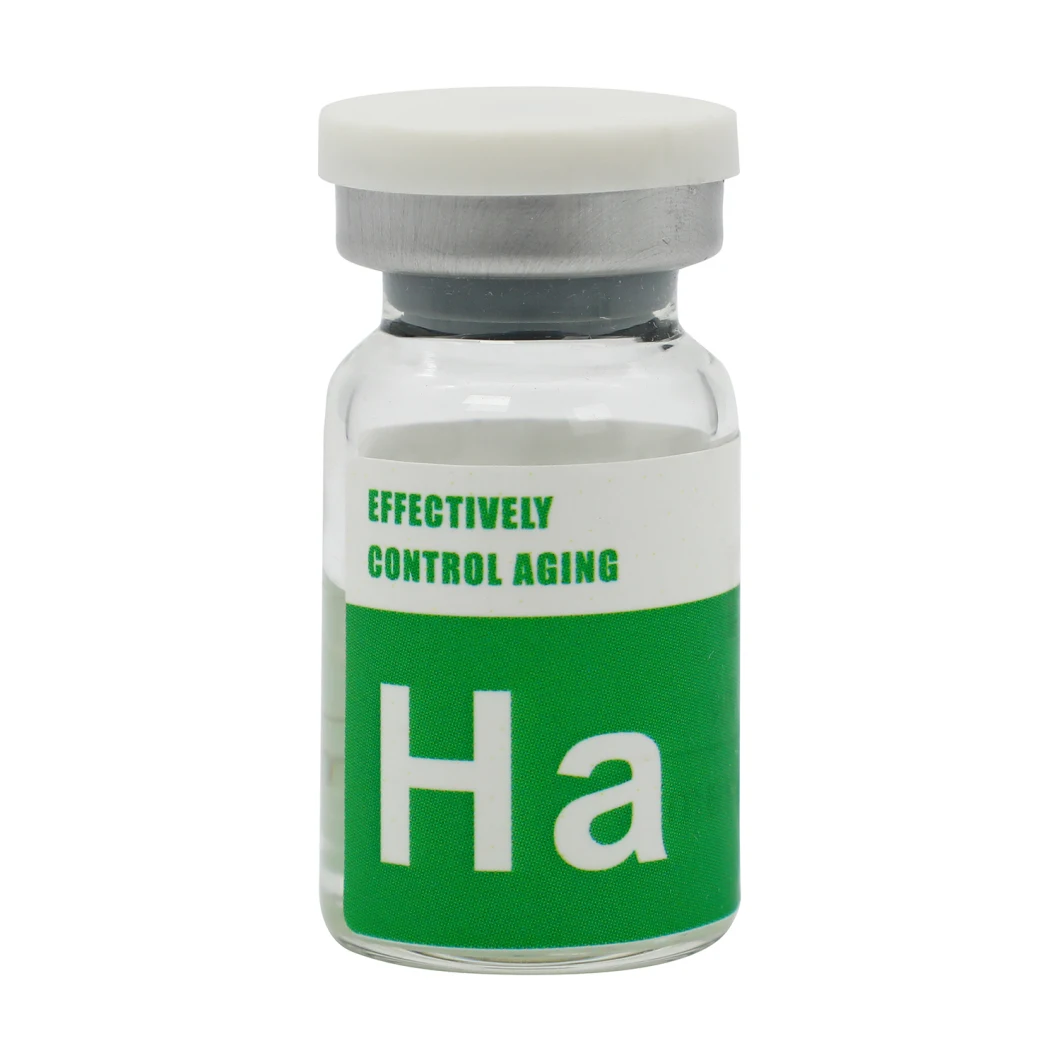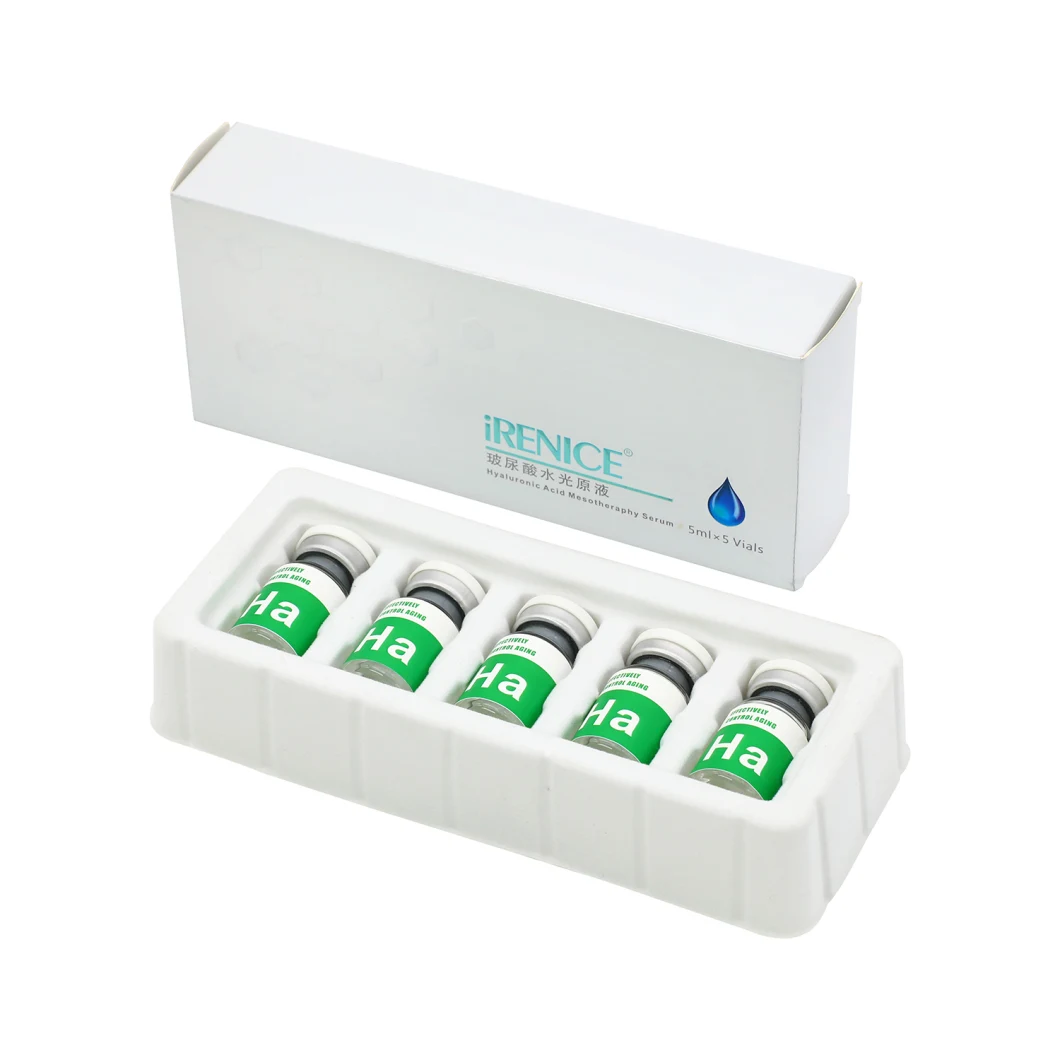 Before and after
Hyaluronic acid mesotherapy treatments deeply hydrate and improve the firmness of your skin so that it regains its former radiance, tone and elasticity to enhance the beauty of your complexion. In this way, the treatment reduces the effects of ageing on the skin through its rejuvenating action.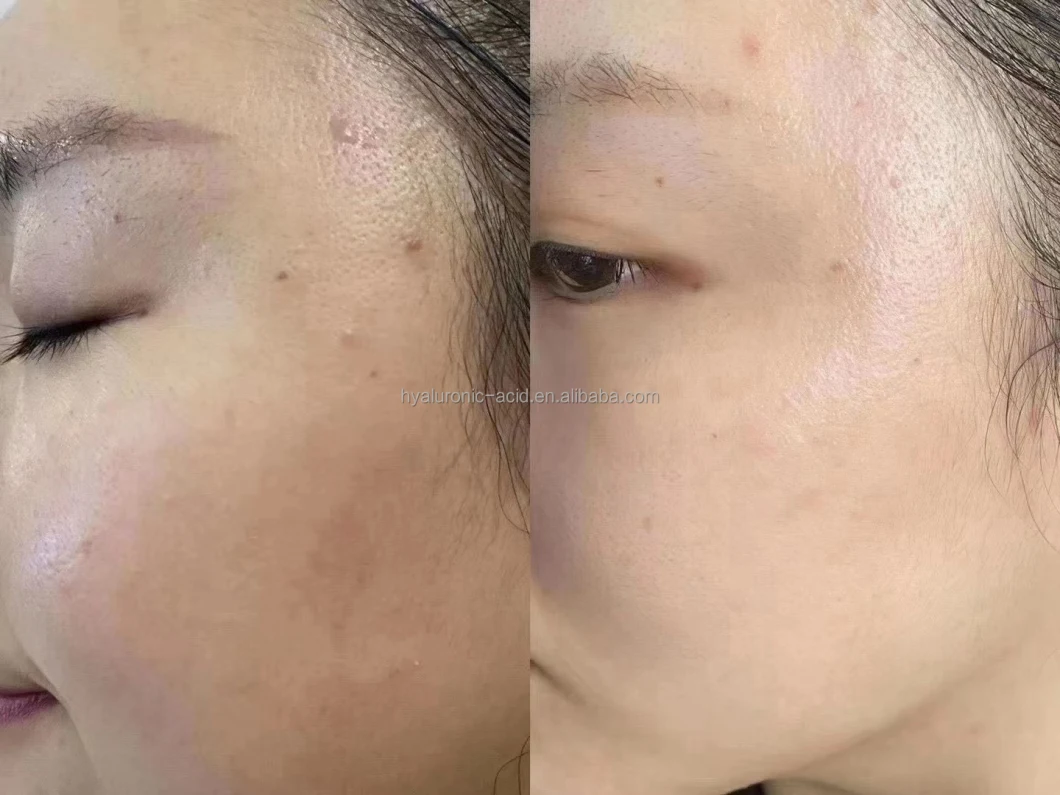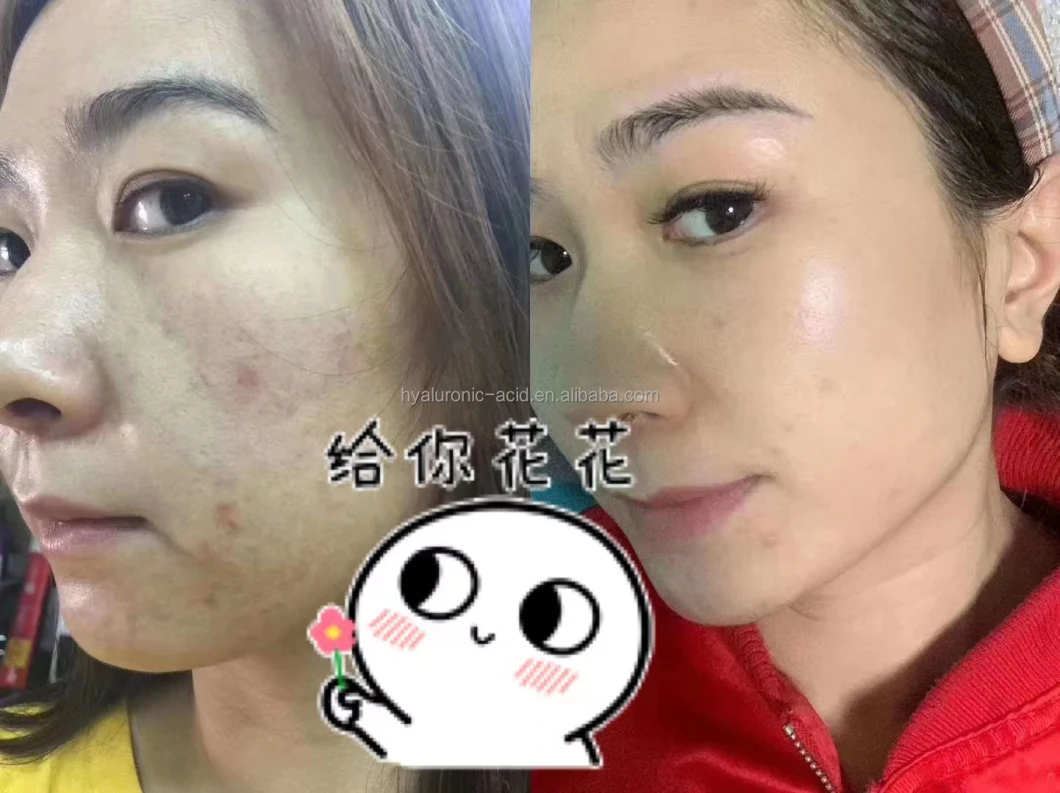 How long do the results last?
Two to three treatment sessions should be performed at intervals of 2 to 4 weeks, then one session every 2 or 3 months as maintenance treatments.
Nevertheless, the average duration of treatment depends on several factors: our skin type, the severity of the wrinkle/fold to be corrected, the type of injection and the volume of product injected.75 Cosmetic products may also be used to maintain and enhance the effects of the skin/beauty booster treatment.