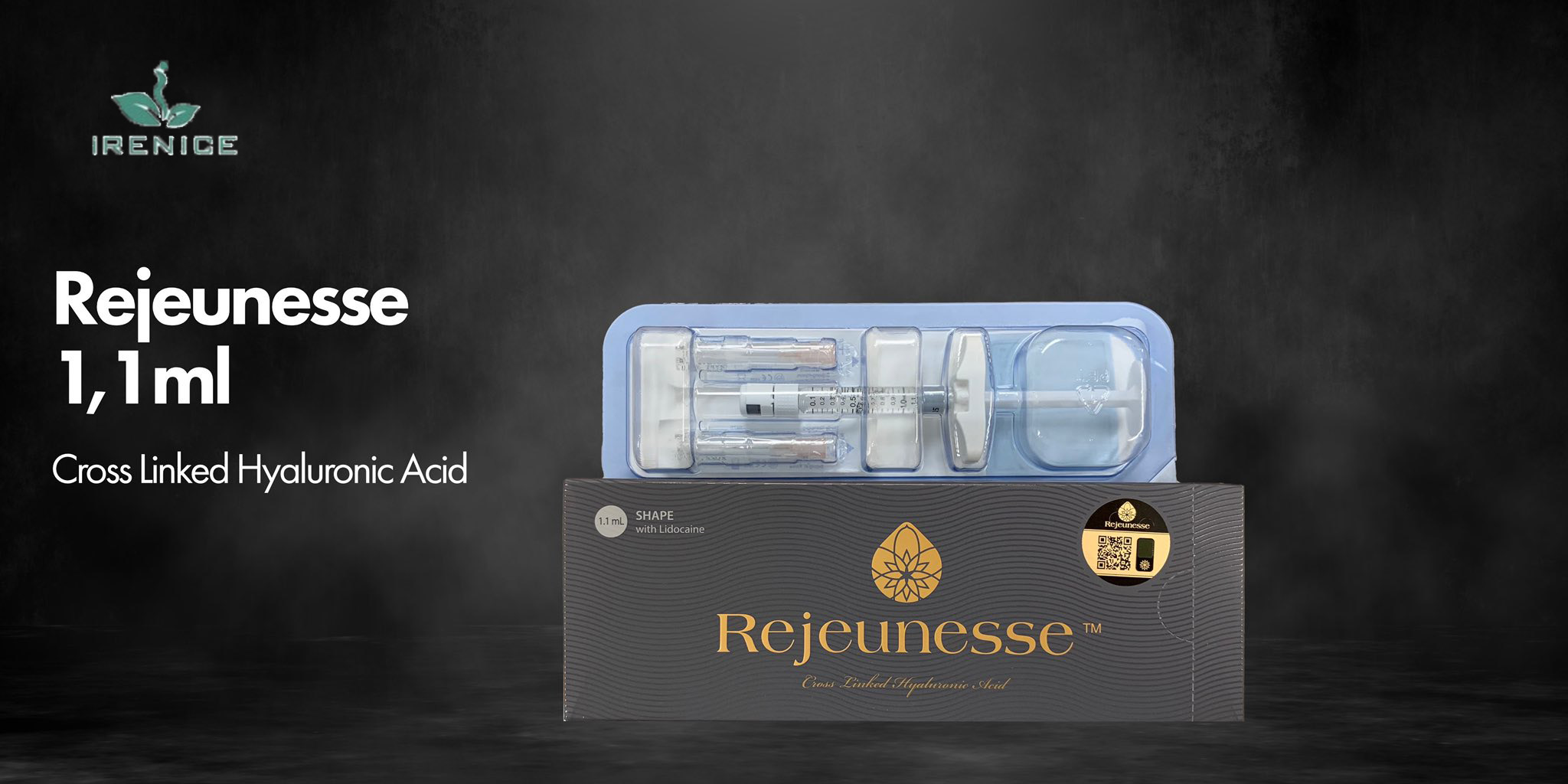 DESCRIPTION
What's in the package?
A box of Rejeunesse Deep includes 1x 1.1ml of advanced filler injection and a thin 27G needle which enables a stable injection and a painless overall experience for the patient. The concentration of Hyaluronic Acid in this product is equal to 24mg/ml. Treatment effects last for approximately 8 to 12 months.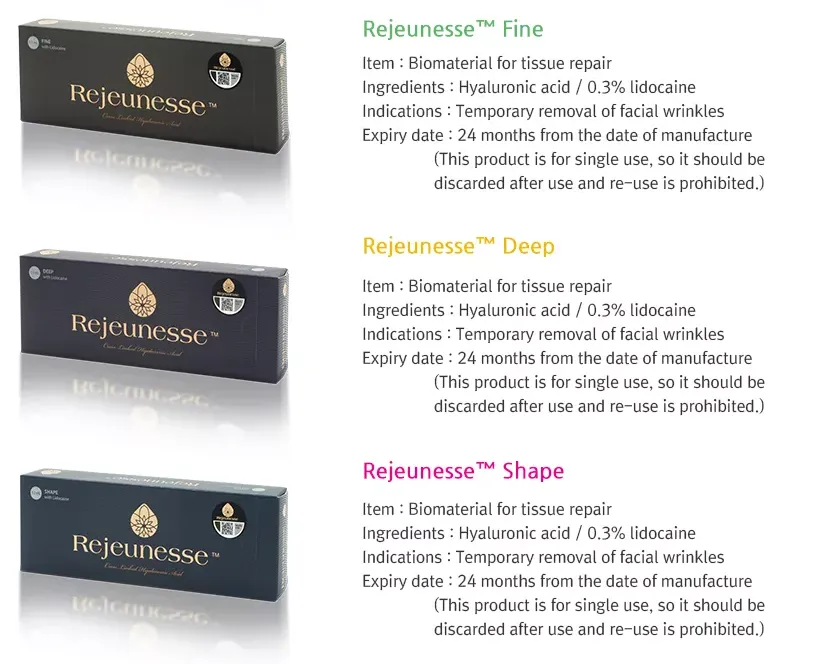 Patients who will appreciate Rejeunesse Deep
Like all other professional-grade skin fillers available for purchase today, this one should be used only on people who are 21 or older. Since it particularly targets deep folds and wrinkles, it is most suitable for patients who are at least in their 40s. This outstanding product has several different uses among which are:
A noticeable lip fullness improvement
Removal of oral commissures
Non-invasive vermillion boarder contouring
Swift correction of glabellar wrinkles
Relies on a special HCCL technology
The biggest problem with most skin fillers is related to the migration of the injected Hyaluronic Acid outside of the treatment zone. Rejeunesse Deep, however, is a one-of-a-kind product that has solved this issue thanks to the incredible High Concentration of Cross-Linking (HCCL) technology that has been used during its development process. Because of it, this amazing injectable gel has an optimized viscoelasticity which guarantees that the end results will not only be longer-lasting but they will also look as intended.
Rejeunesse Deep filler is a hyaluronic acid filler that is truly appreciated not only by patients but also by aesthetic dermatologists. It adds a lot of volume to areas of the face with deep wrinkles and can also be used for the contours of the patient's face. The concentration of HA in this filler is 24 mg / ml and is used to be injected into the medium or deep dermis. Rejeunesse Deep succeeds where many other dermal fillers fail in the enterprise, because it combats both medium and more severe facial wrinkles, eliminating most moderate or deep wrinkles on the glabella and in many parts of the face. This is possible thanks to the high viscoelasticity properties of this product and the innovative technology of cross-linked hyaluronic acid that has been used for the production of this filler, it offers a rapid and long-lasting treatment by having molecules of cross-linked hyaluronic acid that can give any face with signs of aging, to appear younger and with a fresher skin. Deep is one of the most effective lip fillers there are. This high quality HA-based injectable gel is one of the best options for improving lip volume and the shape of lip lines. Rejeunesse Deep filler has an effect longer than the average 8 to 12 months after a single session. Contains 1.1ml of lidocaine to minimize pain and discomfort and is equally effective in treating medium to deep wrinkles or creases. The product has excellent viscoelasticity, more suitable for fillers injected into areas such as the lips, and is soft enough to also be very effective in the treatment of moderate wrinkles, fill low to medium skin depressions or hide problems such as medium glabella. size or puppet lines. As a lip enhancement solution, Rejeunesse Deep can be readily used by all patients, with the exception of pregnant, breastfeeding or allergic women over the age of 18. As an anti-aging product, older patients at the age of 35 they will derive greater benefits.