Product Description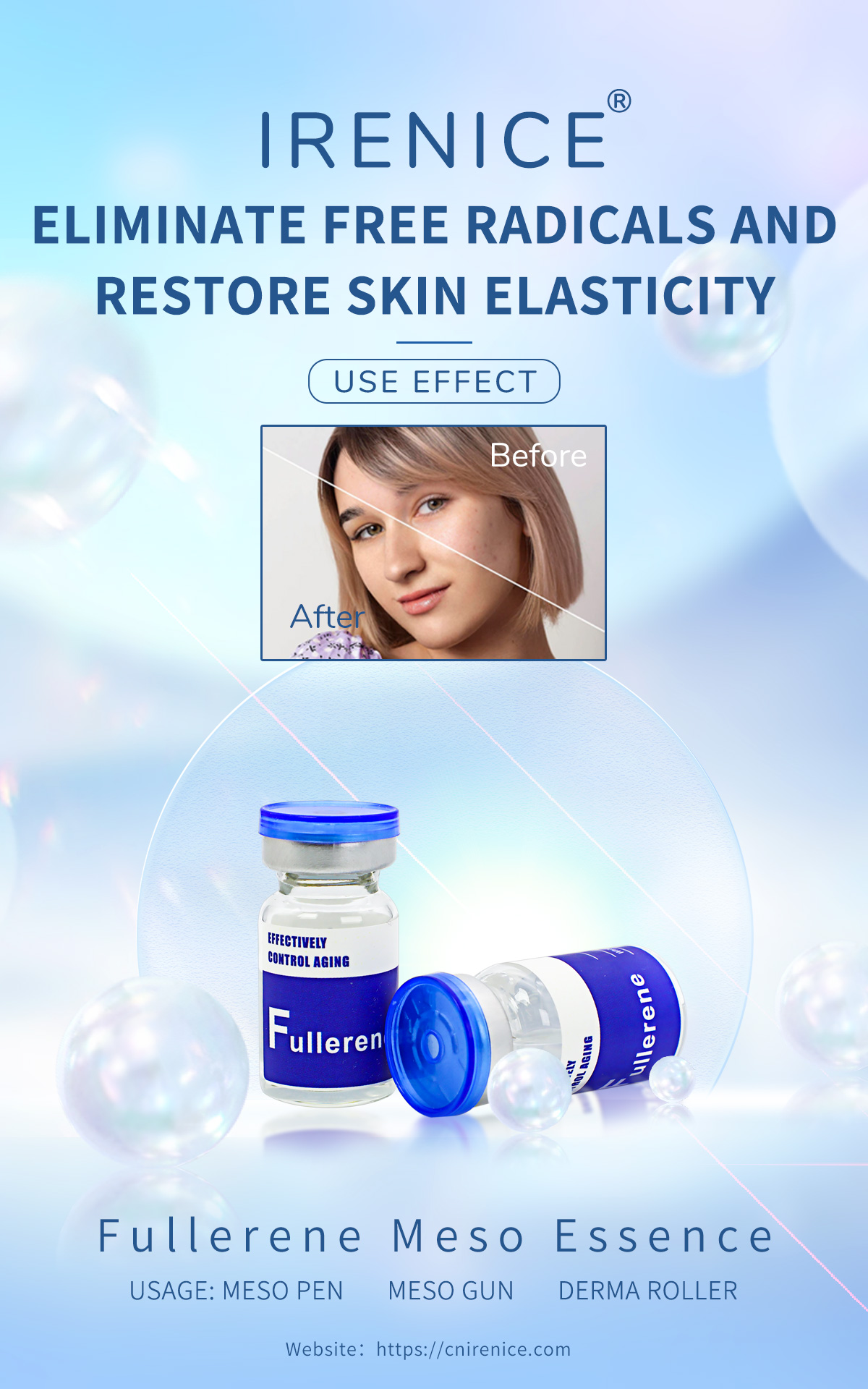 Product name
Fullerene HA Repair Solution

Effects
Hyaluronic acid essence helps deep moisturizing, improving dryness, roughness caused by lack of water .reduces fine lines, nourish and lift the skin while making it firm, brightening the skin, prevents wrinkles, shrink pores, improves loose skin, slows down aging.
Fullerenes can help remove yellowing and brighten skin and delay skin aging.

Description
Item Type: Fullerene Serum
Brand: iRenice
Specification: 5ml
Type: Serum
Shelf Life: 3 years
Gender: Unisex
Applicable people: Facial skin aging, Fine lines, Coarse pores.

Usage
1. First thoroughly cleanse your face with cleanser;
2. Put two to three drops in the palm of your hand and with fingertips apply to face and neck;
3. Gently push up and massage until absorbed;
4. Avoid contact with eyes.
Product advantages
★High activity.
The triple helix structure is 100% identical to the active functional region sequence of human type III collagen, and its activity even surpasses that of human natural collagen.
★High repairability.
Precise repair, play biological effect.
★Security
Compared with animal-derived collagen, humanized collagen has a lower risk of allergy, no risk of animal-derived pathogen contamination, no cross-linking agent added, no preservative and no pigment.
★Accuracy
Among nearly 30,000 human-sourced type III collagen codes, selected high-activity functional regions and 16-fold linear repeats achieve high biological functions.
★High quality standard certification.
Aseptic production, with high-standard production process, humanized collagen products approved by the National Medical Products Administration (NMPA) as a Class III medical device.