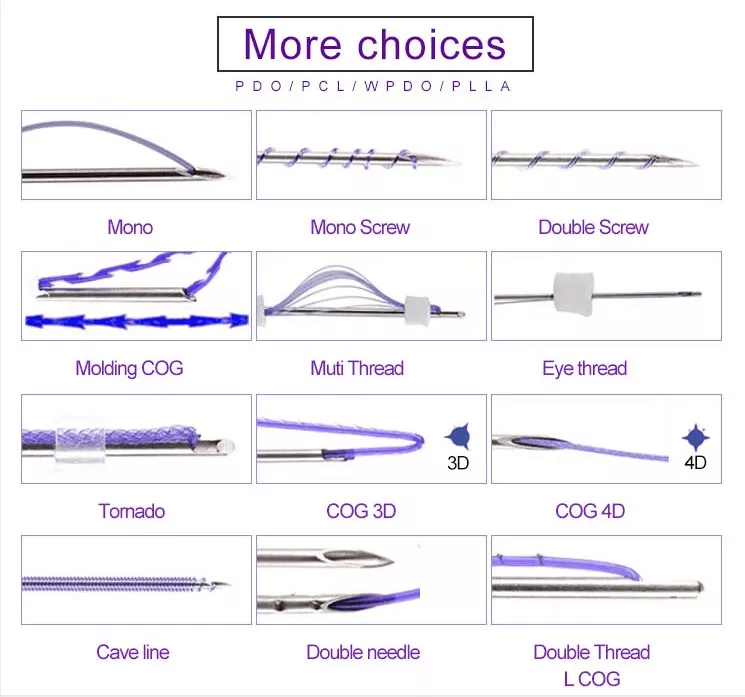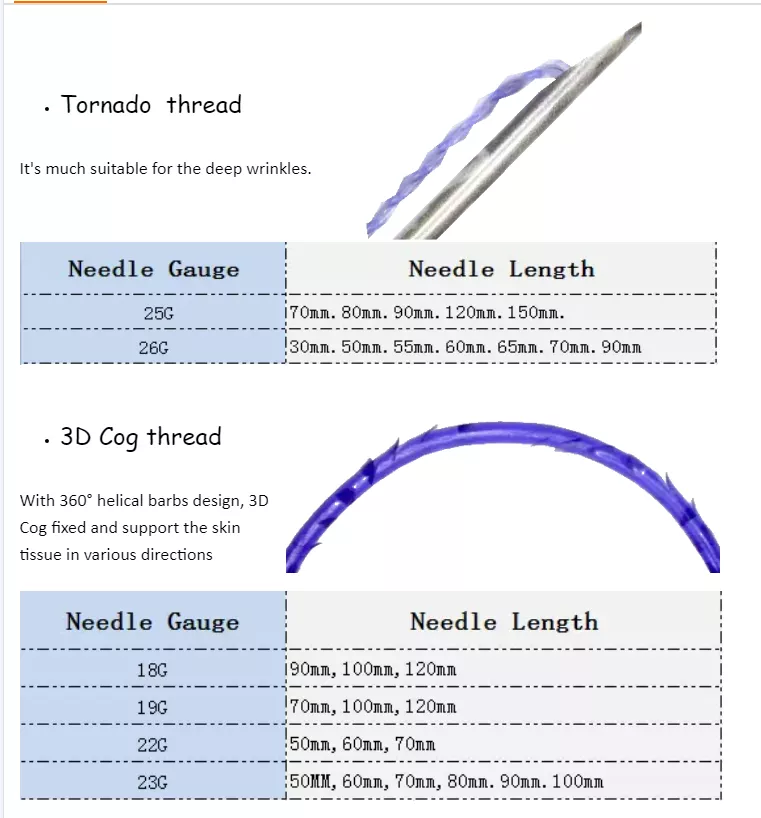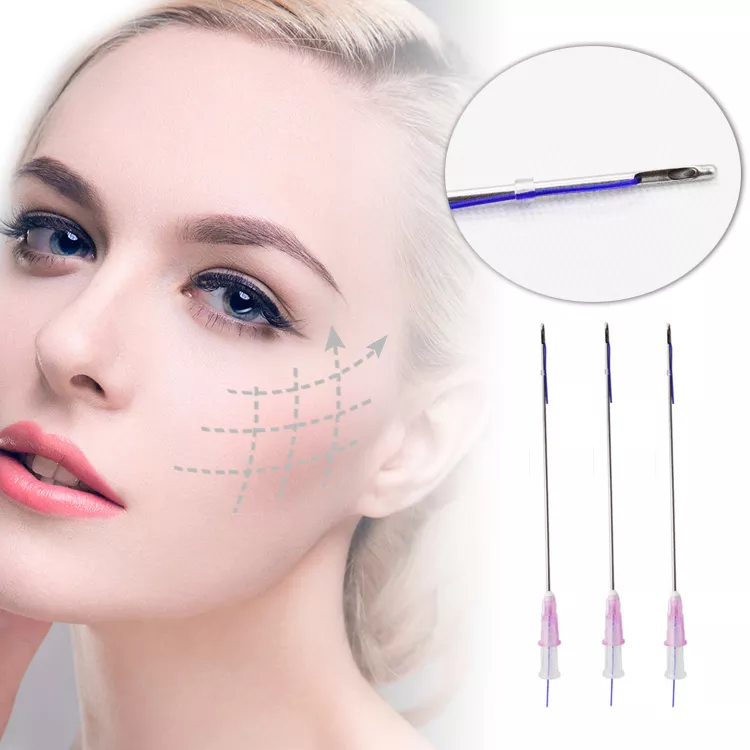 | | |
| --- | --- |
| product name | Absorbable pdo thread for face lifting |
| Delivery time | We are the professinal manufacturer of the products,because we are the biggest factory in China,we can promise the quality and the delivery time .when you play the order whithin 7 days we can sent them. |
| OEM service | yes,we according to your requirments to custom for you. |
| Samples | samples will be free for you . |
| Certificate | CE /ISO9001/ISO13485 |
| Advantage | We are the largest manufacturer in China, our products and services are very good, we have a professional R & D team to meet your customization requirements and guarantee delivery time. |
| package details | standard package, custermized package can be accept |
| payment terms | TT/ L/C,Paypal/ Westunion etc |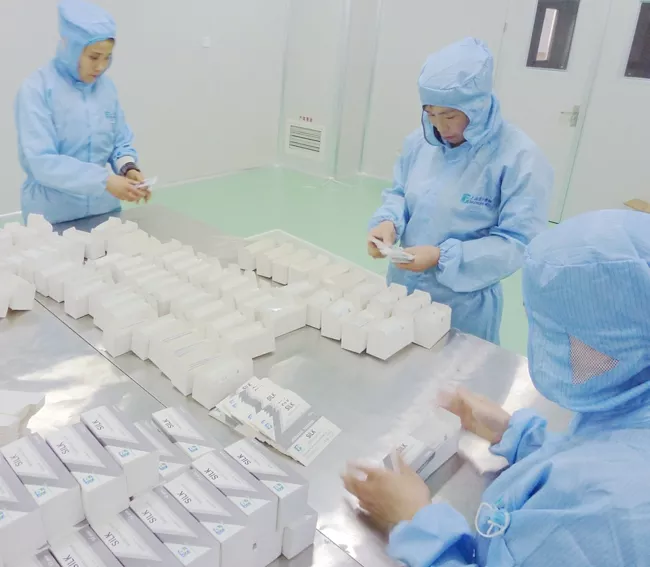 How a Thread Lift Works
In this procedure, PDO threads are inserted underneath the skin using a needle. The threads remain fastened in the skin using graspers or cones, then stitched to hold up once sagging skin.
Aside from physically tightening the skin, this method also activates the body's healing reaction and directs collagen surges to the treated regions. This constant collagen flow restores the skin's natural elasticity and vitality. The PDO threads are FDA-approved and composed of biocompatible materials.
What Should You Expect During the Procedure?
After the thread lift procedure, you will begin to see enhanced skin tone and increased firmness. The body's natural healing responses would be stimulated as the threads are put into place, which would help remove the sutures. The threads and sutures are relatively small, so you should not encounter any pain in the procedure.
What lots of patients like about threadlift is the minimal discomfort and pain. Compared to other medications, strong pain medication is not often required afterward – even as the skin starts to heal.
How Long Do the Results of Treatment Last?
Since the skin could absorb these threads, you couldn't expect results that stay a lifetime. Several lifestyle variables influence how well your body absorbs the thread. The threads are expected to stay in place for 6 to 8 months generally.
After the skin has entirely absorbed the threads, the youthful appearance offered by the procedure may last for another 3 – 6 months due to the cellular proliferation stimulated by the threads.
The Advantages of a Thread Lift
The threads stay in situ for 4 – 6 months before dissolving. The technique, on the other hand, stimulates the continual collagen flow to the region. Thus the effects are long-lasting.
The thread lift surgery is beneficial for more than just your neck and face. You may also apply it to other parts of your body where you want to seem younger, such as your waist, buttocks, hips, belly, knees, and knees.
A thread lift, as opposed to a standard facelift, has less downtime. You can even drive to and from the surgery because we employ local anesthetic instead of general anesthesia. There's also significantly less discomfort and pain, with very little redness, soreness, and redness.
A thread lift's also advantageous since it may be combined with other cosmetic treatments like fillings. A thread lift is also less expensive than a regular facelift since it is less intrusive.
Am I a Candidate for Threadlift?
Thread lifts are advised for applicants in their late thirties to early fifties. Be careful to tell us about the whole medical history and any medications you're taking since some medical problems may preclude you from undergoing surgery. Your cosmetic doctor, on the other hand, can address any issues you could have during the appointment.
What's the Distinction Between Thread Lift and Surgical Facelift?
You won't need to miss any of your arrangements after your thread lift because you'll not need any strong pain relievers. Because there is no downtime, you may go to work the following morning, tend to your family, and hang out with friends.
In comparison, healing from a thread lift is a piece of cake. You will be given a local anesthetic rather than a general one, and you can drive yourself home afterward. There might be some tenderness and bruising, but that's just temporary. That being stated, you'll be ready to start your typical activities the following morning. You could use pain medicine as needed, but it shouldn't be anything too strong that it interferes with your daily tasks.