5 Things to Know About Profhilo Treatment
Profhilo® is CE marked and HSA approved re-modelling "injectable skincare" that addresses skin laxity, dehydrated skin and signs of aging through the bio-stimulation of collagen, elastin and fat cells that were lost as we age. Profhilo was launched in Italy in 2015 and brought in to Singapore in September 2019.
What is Profhilo Treatment?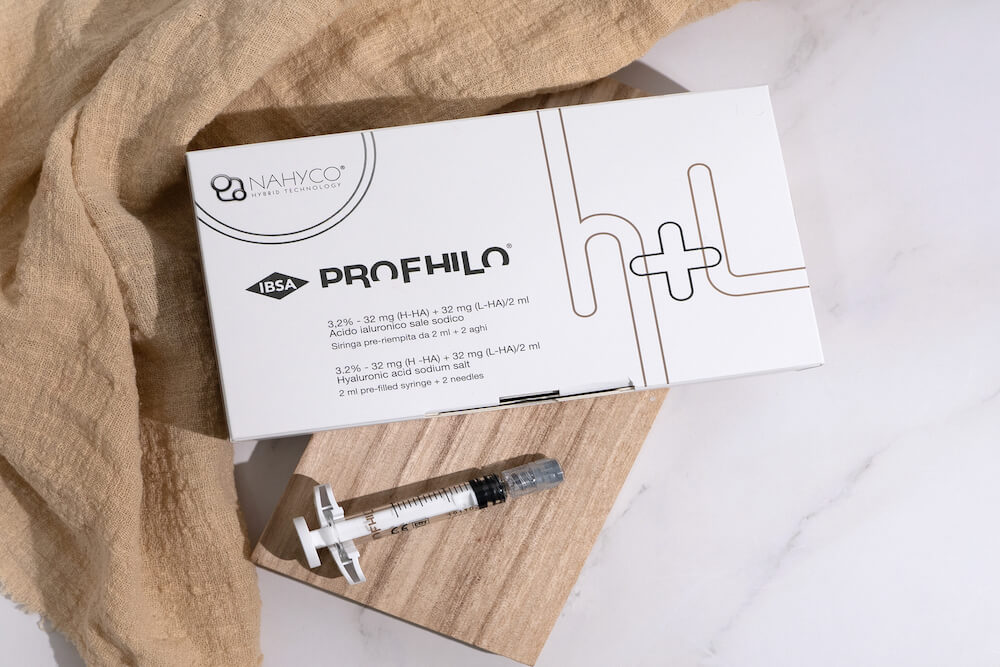 Profhilo is made up of highly pure hyaluronic acid(HA). It contains one of the highest HA concentration in the market at 64mg HA per 2 ml of the product.
Combination of low and high molecular weight HA. Recent studies have shown that combination of HA chains of different lengths and molecular weights have a synergistic effect in improving tissue repair and regeneration.
Low viscosity, high cohesivity and high flowability (very fluid with optimal tissue diffusion), that's why can be injected in 5 Bio-aesthetic points each side of face and can have effects in the rest of the lower face.
What is the difference between Profhilo and Fillers?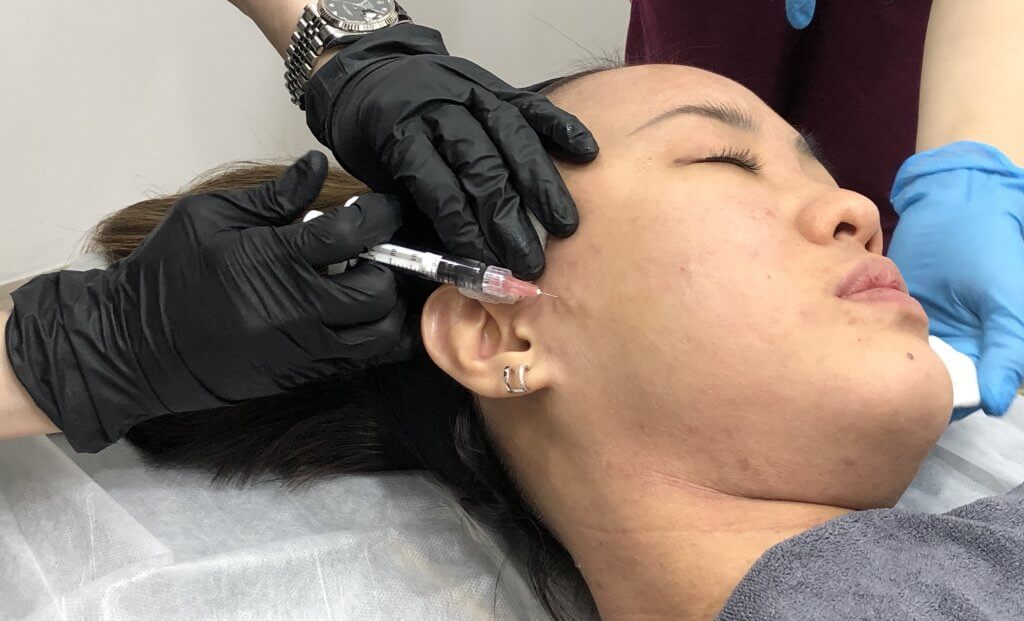 Even though Profhilo is HA, it is not a dermal or volumnizing filler. That is while fillers are intended to add volume and replace volume loss in the face e.g. to give you apple cheeks or a well-defined jawline and pointed chin. Profhilo acts to deeply hydrate the skin, improve skin elasticity and quality and improve skin laxity.
What bio-remodeling means?
Profhilo is the only product which acts to stimulate all four types of collagen and elastin. Perhaps it is best-described as a 'bio-rejuvenator', 'bio-revitalizer' or 'tissue-stimulator'.
Does Profhilo help with saggy skin?
Once injected into the correct layer of the skin, Profhilo flows and spreads to the other parts of the face or skin, providing a very nice stretch and tightening to the saggy skin.
It is also capable of stimulating our skin to produce all four types of collagen and elastin – these vital substances which are lost from the skin as we age. Thereby further improving the skin elasticity and skin quality.
Are there any side effects?
Side effects are uncommon and usually mild. They include small bumps, redness, bruising, mild tenderness or discoloration which generally will resolve within a few days.
Conclusion:
Profhilo treatment is suitable for anyone who has skin laxity, crepey skin or fine lines and wrinkles. While it contains the same substance as fillers – HA, Profhilo does not volumnize like fillers. It is a safe and fast procedure with little downtime that helps to tighten skin. Depending on your needs and skin condition, your doctor may recommend combination treatment of Profhilo with other procedures such as botulinum toxin injections, fillers, lasers or HIFU. If you have more enquiries on Profhilo, reach us to find out more.